---
Remarkable Inns & Their Drinks is the perfect book for everybody who loves Inns, and drinks, and tavern fights, and everything else! Read more about this awesome book, here.
Backed by 794 people on Kickstarter, Remarkable Inns & Their Drinks is a new book that has been getting a lot of attention lately!
LoreSmyth defines his own book as "The Ultimate Guide to Taverns" and they're 100% RIGHT!
In only 4 days they've achieved 3rd place in DriveThruRPG's Bestselling Titles.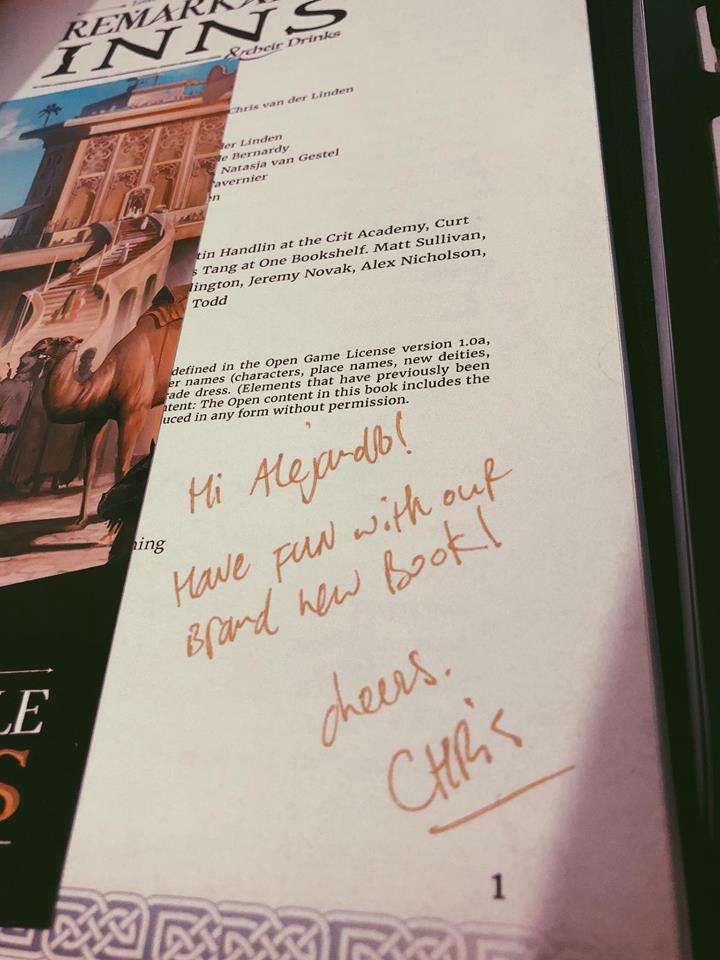 I've had the pleasure to read this book before it was officially out and man, it's awesome.
If you're a dungeon master who loves to create adventures and focuses on a good narrative, or are just looking for a book that provides inspiration for your campaigns, then this is the perfect book for you!
I'll explain my thoughts on each of the 3 main chapters of the book, but first, let me introduce LoreSmyth Publishing, the team that created this great book.
In their own words "LoreSmyth is a small indie team of creatives creating roleplaying adventures and other supplements".
This publishing team is based in Netherlands and they started their RPG journey in 2016 with their first standalone adventure "The Claws of Madness".
They've had a total of 3 kickstarter projects, all of them were fully funded.
We're now going to talk about their latest one: "Remarkable Inns & Their Drinks"
The book contains 88 pages full of high-quality art, great information ready to use or to be adjusted to fit your campaign setting, many food and drink recipes, and useful charts to randomize tavern elements.
Remarkable Inns contains a plethora of detailed places that your players will be able to experience:
Ready-made taverns
Rumors
NPCs
Quests
Random tables
Recipes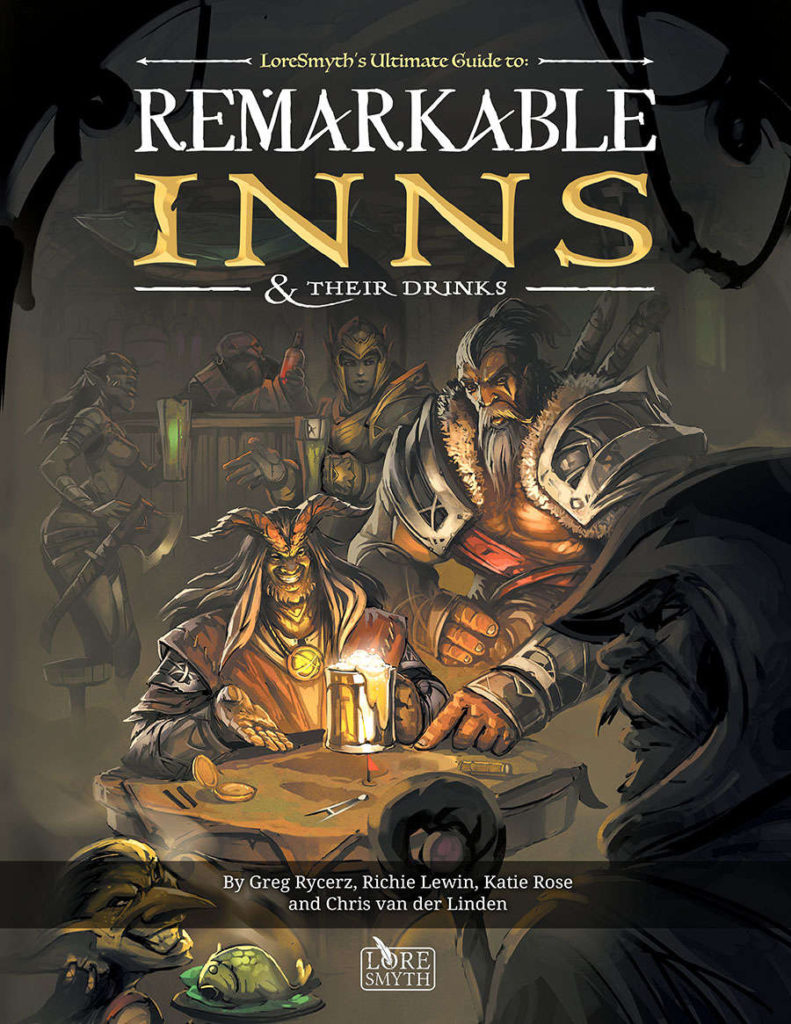 There are many versions/bundles available for you to purchase:
PDF Only
Softcover
Standard Hardcover (regular printing quality)
Premium Hardcover (higher printing quality)
PDF + Softcover
PDF + Hardcover
Book Review
Chapter 1
This first chapter contains the core of the book and depicts just what you would expect: Remarkable Inns.
Chapter 1 surprised me with a list of 8 premade Inns that are ready to be used and included in your campaign. They are very unique.
My favorite is the so called "King's Coin", which is a very secret and nefarious hideout. To enter you need a passcode and there are many services that can be acquired inside like identity change, underworld contracting, clandestine traders, and much more!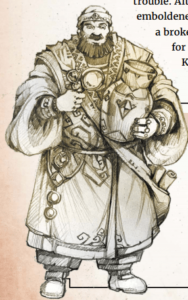 You must also note that every Inn has its own characteristics/levels like:
Wealth
Prices
Security
Authority
# Rooms
Services
Talent (people that can be contracted)
Disposition (welcoming, violent, etc.)
There are some services that can be acquired in every Inn, this synergizes very well with my 5 Runescape Skills that can be added to D&D.
In order to help and inspire you as a DM, every Inn has awesome art that accompanies every description.
Moreover, there are even food & drink recipes that are only available at some special Inns. Also, every NPC that inhabits the Inn has its own description, art and personal information, as well as a short story background.
Chapter 2
This chapter is all about bringing your Inns to life (yeah, that's how it's called).
Remarkable Inns provides you with a great number of options to customize and give life to your Inns. Some optional rules are included here, too.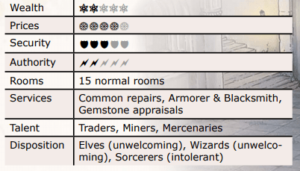 In order to be able to run any of the 8 premade Inns or create your own, you need to know how they work, you learn all that here.
Consequently, this chapter is a bit more "theoric" than the others, and will explain you how to run every Inn and how to modify certain characteristics, with optional rules.
It includes and describes awesome features like: songs, dishes, drinks, games, services, and much more!
Personally, I think that this should have been Chapter 1, since it's basically what you need to know BEFORE you start reading about the Inns.
But we all know that the 8 premade Inns so awesome that they deserved to be in the first chapter.
Chapter 3
Final chapter, bro.
Now that you've learned how to run and modify certain aspects presented in this book, you now get to make your own.
If you didn't like (for some weird reason) any of the premade Inns, then you can create your own here!
This chapter contains more than 10 randomizer tables that you can use to create your own Inn (you don't have to randomize it, you can just pick any option you'd like, and combine).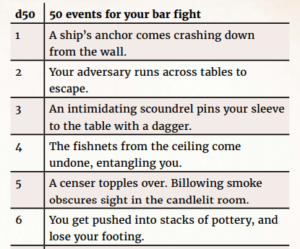 In my opinion this is the best chapter, since you can use this to generate endless Inns and have each one have it's own flavor!
For example, if you'd like to create an underwater Inn that only welcomes dragonborn characters and serves human meat, well you can do that.
Final Verdict
| Value | Rating |
| --- | --- |
| Performance | ★★★★★ |
| Price-Value Ratio | ★★★★★ |
| Product Quality | ★★★★★ |
| Overall Rating | ★★★★★ |
There's a reason why this book got so many backers and why it's becoming very successful. Because it's friggin' awesome.
Performance: 5/5 – Does what it says, delivers detailed information and can be used for any RPG.
Price-Value Ratio: 5/5 – Endless Inns for only $9.99? Count me in!
Product Quality: 5/5 – Detailed, the softcover is great, awesome art, what else can you ask?
If you'd like to purchase the book, click here!
LoreSmyth's book deserves a lot of attention, and you deserve to buy yourself this book (or your DM).
I'm speechless. This is 100% pure inspiration for dungeon masters, players, and creators alike. Good job, Chris.
Follow me on Facebook & Twitter to keep in touch and be notified whenever a new post goes live!
Also, if you have any question or would like to add anything please leave me a comment in the comment section down below. I'll reply ASAP!