---
This Gold Best Seller on DrivethruRPG is here to change the way you run low-level D&D adventures.
By the way… this article doesn't contain any spoiler, so don't worry if you're a player and would like to check it out, to see if you can gift it to your Dungeon Master, to run it for your group 😉
Written by Chris van der Linden (Loresmyth's founder) and edited by Michele Carter (who also edited D&D's 5e Players Handbook).
The Claws of Madness adventure book is ready to rip your boredom (no pun intended).
Some months ago, Loresmyth published their masterpiece "Remarkable Inns & their Drinks" and they bundled it with The Claws of Madness (their first published adventure), so I acted rationally and bought both 🙂
Of course, Remarkable Inns stole the spotlight, but now it's The Claws of Madness' turn to shine because it's an awesomely fun adventure.
TCoM is an adventure module designed for a group of 4 1st-level player characters. During the adventure, it's expected that they get to level up to level 2 or even 3, depending on their achievements (and the Dungeon Master, of course).
DM Tip: You should modify the encounters contained in this adventure module to be "a bit harder" if you're planning to run it for a bigger adventuring group (5-6 heroes) – just add more monsters to raise the difficulty.
There are 2 versions of this adventure module available on their website and store, one for D&D 5e players, and other for Pathfinder players.
Grab the one you play the most! While the story arc is the same, the stats and some words are different, since they're system-dependant.
TCoM is designed to be played by low-level players, however, it shines in many aspects and does present a really interesting plot that will keep your players engaged and wanting to know more.

The Adventure
For centuries, Aelmor Monastery near the port town of Sestone was a safe haven for scholars, monks, and pilgrims seeking enlightenment, its renowned library home to an enormous collection of ancient manuscripts, tomes, and peculiar writings.
After suffering a devastating attack at the hands of a possessed monastery elder, Aelmor fell into ruin, its troubled past forgotten. When villagers start disappearing and turn up horribly mutated days later, fear takes a grip of Sestone. What sinister forces are at work? And to what end?
Claws of Madness presents an interesting story arc that, combined with a dungeon-crawl feeling, offers the best elements that D&D has to offer.
Although the story isn't super long (I mean, it's designed for level 1-3 players), it provides a lot of detail, hooks and lore that can be used to create a longer adventure or connect it to another one, if you're creative enough 🙂
After you finish running TCoM, you can connect it to their next one: Whispers from the Void (review coming soon!)
The Product
Loresmyth sells this adventure as an eBook (PDF file format) that you can print yourself or read on your smartphone/computer for a great price.
However, if you're a physical adventure module collector (like me), you can get the softcover version from their DriveThru page (by clicking here), for an extra cost.
The adventure book contains 40 pages full of great illustrations, new items, magic items and cool-looking maps.
The contents are well organized and every monster/item indicates the page where it can be found for easier reference.
Its 6-page Appendix contains new monster stat blocks and descriptions that will help you run better encounters.
You can also use these monsters on any campaign you like if you're going to continue this story or run another one.
Appendix 2 contains 3 magic items, one of them (Hand of Narkul) is an artifact that evolves with time and grants more powers to its bearer.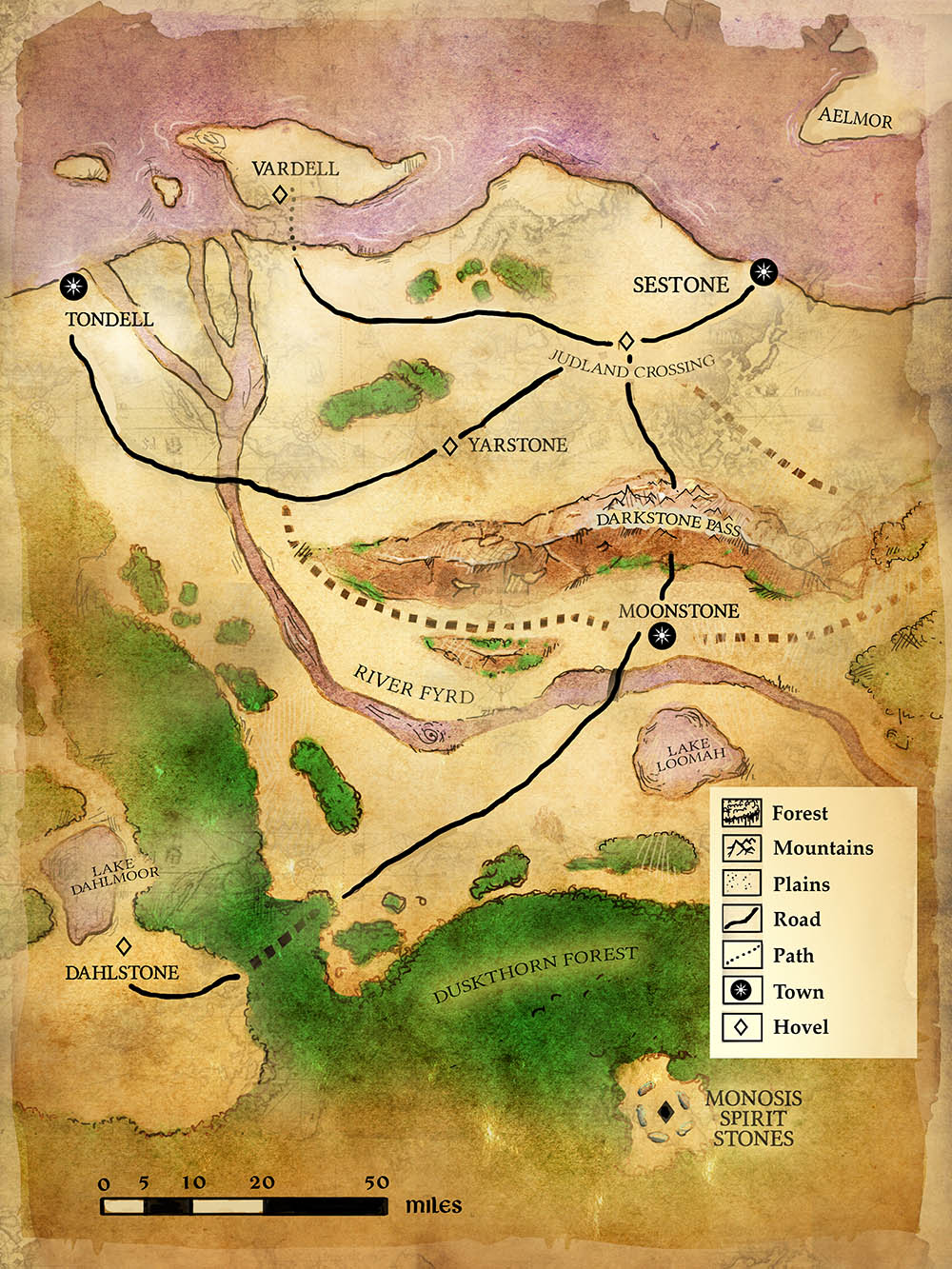 The adventure module costs $6.99, but there is also a version that comes with extra maps (if you're a map lover) for only $2 more.
3. TCoM + Extended Maps (D&D 5e)
Final Verdict
| Value | Rating |
| --- | --- |
| Performance | ★★★★✰ |
| Price-Value Ratio | ★★★★★ |
| Product Quality | ★★★★★ |
| Overall Rating | ★★★★★ |
that's why I give them 5/5 stars. If you're looking for an easy to run adventure, this is for you.
In a nutshell, this adventure is great for both new and experienced players and Dungeon Masters. It is easy to run and the information is very condensed, so you can understand it as soon as you read it.
Performance: 4/5 – I found it a bit short, but for the price is okay. There are some minor fixes or modifications that I'd add, I'd give it a 4.8 but I'm not using decimals hehe 😛
Price-Value Ratio: 5/5 – 40 pages + new monsters + magic items + maps for $6.99 …really?
Product Quality: 5/5 – Softcover looks amazing and the pages are thick and resistant. Great product.
Follow me on Facebook & Twitter to keep in touch and be notified whenever a new post goes live!
This blog post might contain Amazon affiliate links. If you buy an item, Amazon will pay me a small percentage of what you pay for your produc. In that way, you'll be helping sustain my blog and ensure these useful posts keep coming. Much appreciated!
Also, if you have any question or would like to add anything please leave me a comment in the comment section down below. I'll reply ASAP!