---
Dice are vital to D&D; they've been with us since D&D 1st edition, but now with technology and TONS of creativity, Poly Hero brings us these awesome-shaped dice!Hello everyone, DM Alex here! Today we celebrate dice day! (just kidding, that's on December 4th)
However, it doesn't matter, because I'm coming at you with these new dice I recently acquired from a company called Poly Hero Dice.
And to be honest, I don't want to use a DM screen anymore to be able to show off my (sexy) dice rolls! 😉
Why should YOU use these dice?
Because: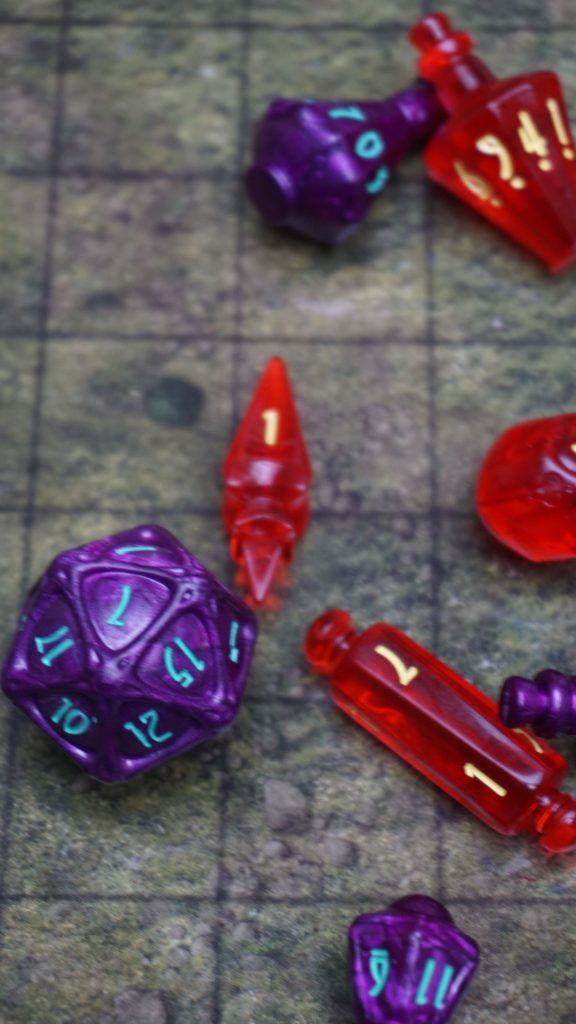 Their wonderful design, the fact that they are uniquely designed, thematically made and fit 100% your character style, makes these dice amazing.
There are tons of colors, shapes and styles for you to customize your dice, so they fit the exact style of your character.
I mean, we got many character styles already (even within each class): we got the assassin rogue, the trickster rogue, the poison rogue, the thief rogue, etc.
Just pick the color that fits your character idea the most! 🙂
Celebrating our passion for roleplaying games is something we must do every time we play, so have fun and show your style at your gaming table. They'll last you a lifetime.
PolyHero is a company created in 2015 that focuses on making dice with unique and innovative shapes (as you've already seen in the pictures!)
They started a Kickstarter campaign for their first dice set ever: "Warrior Set", where they raised over $90k
After their huge success, they started a second campaign: "Wizard Set", where they raised over $575k
Now, they've finished their third successful campaign: "Rogue Set", having raised over $333k

If you read my 5 Great Valentine's Day Gifts, then I'm sure you already know about these cool-looking dice.
Their products are the perfect gift and I'm sure they will shine at your table! They are a memorable gift that everyone will be very happy to receive and use on every RPG session.
They also sell separate dice sets (like 5d6s or 4d4s..) for special spells or abilities like Fireball, Magic Missile or Sneak Attack.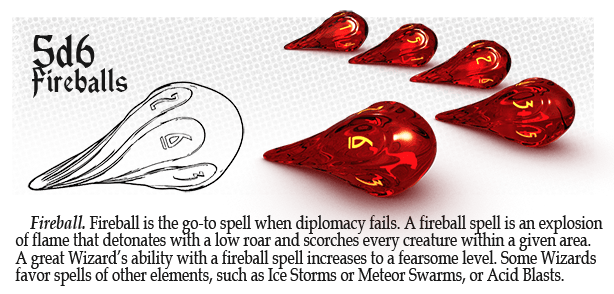 These dice are an awesome addition to your table, or make up as a great birthday or special-occassion gift. But they provide no extra "value" to your game, since they're just dice with wonderful shapes.
I acquired 2 Wizard Dice Sets: Dragonfire with Brimstone (red) and Wizard Stone with Mystic Runes (purple).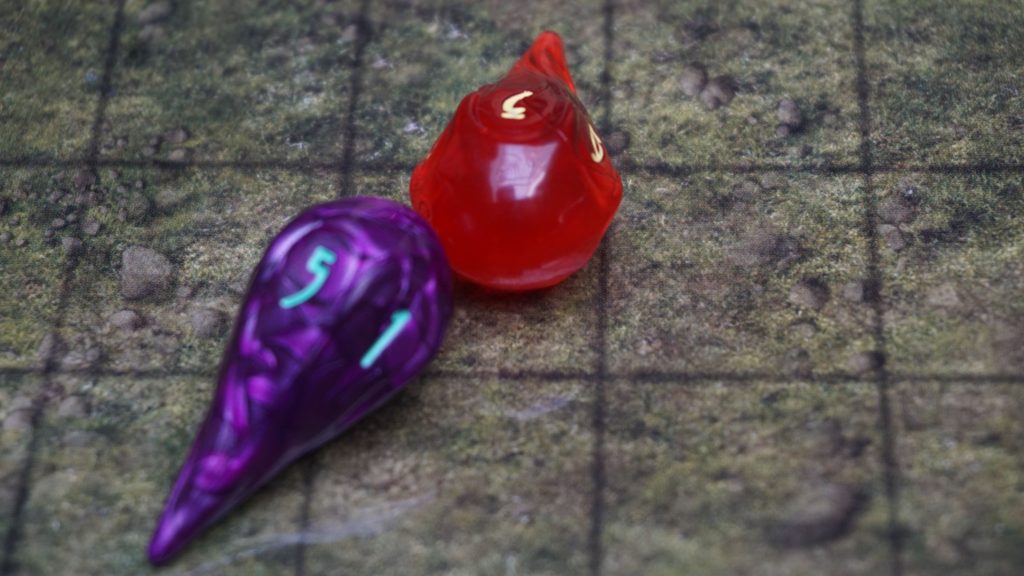 Personally, I'd recommend them if you're a dedicated player or advanced player who usually plays and will be using them a lot!
Dice Bag Options
So now you that you have bought your awesome set of dice (you bought it, right?) you're wondering: "Hmm… where can I store this beauty without losing style?"
Let me give you some options:
a. Bag of Holding? Too common?
b. Mimic Chest? Will it bite?
c. Inside the head of a Goblin/Minflayer? Disgusting…
Just kidding! They are all cool and you can get them as a gift!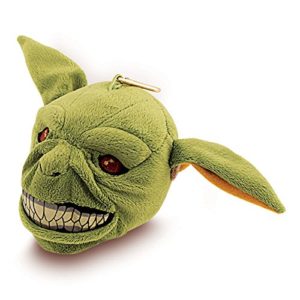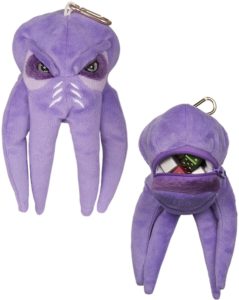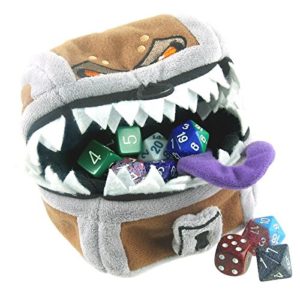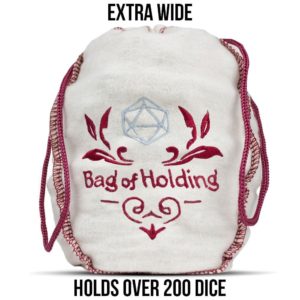 Goblin Head & Mindflayer Head: Made by Ultra Pro, zippered pouch, made of super soft and high quality plush material, carabiner style hook, holds 7 dice.
Mimic Chest: Made by Ultra Pro, zippered pouch, made of super soft and high quality plush material, carabiner style hook, holds 21-35 dice.
Bag of Holding: Made by Wiz Dice, holds over 200 dice, includes 140 dice, reinforced stitching.
They are all made by Ultra Pro and Wiz Dice, the first being a super known company that specialize in gaming accessories (most known for their Card Sleeves) and the other is a not-so-big company but has very good reviews on both Amazon and Facebook because their products are top notch.
Final Verdict
| Value | Rating |
| --- | --- |
| Performance | ★★★★★ |
| Price-Value Ratio | ★★★✰✰ |
| Product Quality | ★★★★★ |
| Overall Rating | ★★★★✰ |
Poly Hero delivers high-quality items that will shine on your table, that's why I give them 4/5. If you're looking to upgrade some components, then this is the perfect reason to do so.
Performance: 5/5 – They perform as well as Chessex dice would. They're easy to read, and look awesome. They're well-balanced and long-lasting, too.
Price-Value Ratio: 3/5 – Their $25 – $30 price point is more than double than a Chessex dice set, which is high for an accessory. Also, if you want to get more thematically items, like 5d6 Fireball spells or Magic Missile dice, you'd have to buy extra packs, valued at $15 each.
Product Quality: 5/5 – Top notch. Poly Hero knows what they're doing: durable dice, great details, perfect products!
Follow me on Facebook & Twitter to keep in touch and be notified whenever a new post goes live!
This blog post might contain Amazon affiliate links. If you buy an item, Amazon will pay me a small percentage of what you pay for your produc. In that way, you'll be helping sustain my blog and ensure these useful posts keep coming. Much appreciated!
Also, if you have any question or would like to add anything please leave me a comment in the comment section down below. I'll reply ASAP!